The Vaillant Group
Vaillant is Europe's best-known developer of high-efficiency heating, cooling, and hot water systems, employing over 13,000 people worldwide. The company sells and services its own brands along with those of over 200 others in over 30 countries, generating an annual turnover of over 2.4 billion euros.
Vaillant's business model relies extensively on customization. Its systems are often comprised of many individual components that can be configured into a finished product. A heating system, for example, is typically designed on the basis of individual customer requirements, then assembled, installed, and supported by qualified technicians or contractors. In addition, the company provides extensive online service information and consulting for its end customers in multiple countries. Without question, a robust data infrastructure is required to support this level of complex, customized service.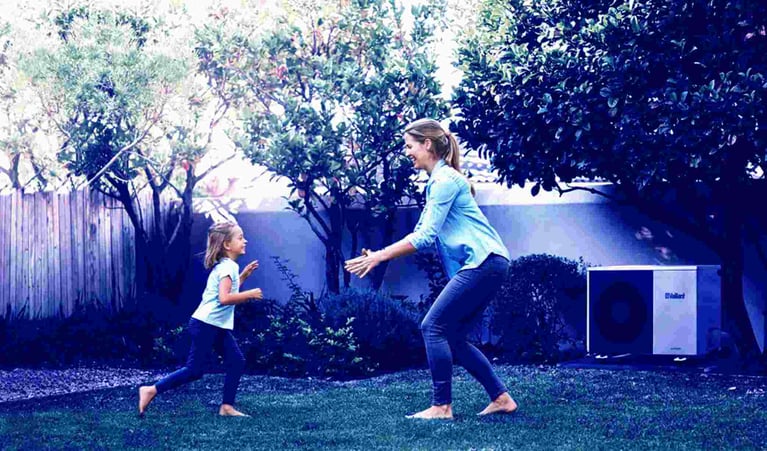 The challenge
Vaillant's business model requires the ability to relate multiple data sets to describe its many products in a way that enables its sales and installation partners to easily find, understand, and utilize the right combination of products. To that end, every year, the company has produced a comprehensive price list of up to 900 pages, a traditionally laborious process, as well as special price lists for individual sectors. In these price lists, the complete range of products and possible combinations are listed along with tabular overviews, numerous images (i.e. control units, connecting components, and heating appliances), and technical drawings, as well as features and prices.

In addition to the price lists, the current product information must also be made available via online catalogs and in public-facing, e-commerce portals. Frequent price changes on multiple products made it difficult to provide accurate information, especially in print. Vaillant sought a better way to provide accurate information, including frequent updates, via print and online media to its employees, branch offices, and international service providers. After careful consideration, the company chose to work with Contentserv and its integration partner, SDZeCOM.
Requirements
The desired solution involved creating flexible data structures with many attributes to describe the products in the Product Information Management (PIM) system. The PIM system previously used by Vaillant was unable to provide the complex structures and relationships needed to support sales products and individual components. Data import and maintenance had to be simple and intuitive. The projected time and cost savings had to be realized through a workflow-controlled correction process. Also, essential was a robust Digital Asset Management (DAM) system, a central database of product-specific operating and installation manuals, planning materials and images.
Vaillant also required highly automated product catalog publishing. This included the automated import of changes to product data into the corresponding InDesign files and subsequent output to PDF.
Additional requirements included the provision of PIM data in an online product configurator used by Vaillant service employees and partners, as well as secure data distribution to Magento-based online retail shops and e-catalogs.
Vaillant had to be able to pass on product information and planning material in accordance with standard procedures customary in the specialized and building trades in many countries. For this reason, the recognized exchange formats, classifications and interfaces such as DATANORM, GAEB and Arge Neue Medien had to be supported.
Finally, the international rollout for additional brands and subsidiaries had to include integration with a central Translation Management system.

Implementation
The product groups, types, components, and variants, as well as all necessary product attributes required for Vaillant were created in the new PIM, creating the desired structure, before importing data from the old PIM. Within the Contentserv environment, all product information is maintained in multiple languages and the translation management processes is centrally coordinated.
Assigned media data, such as image data, plans, operating and installation manuals, PDFs, and layout templates, are controlled in the Contentserv DAM component. Media-neutral data is stored, maintained, versioned, and assigned attributes and keywords so that they can be found and filtered quickly. The media data are linked to specific products in the PIM system. Currently, over 45,000 assets are being managed. Users have an overview of which data is being used and where. In addition, the review-and-approval processes involving service providers and staff can be documented during photo shoots via the intuitive DAM interface.
The export process from the PIM ensures that catalog and price list creation is efficient and highly automated. Users can assemble the desired products for price lists and catalogs via drag-and-drop, using dynamic, rule-based templates, and then trigger the desired output. Full price lists, wholesale price lists, package and additional special price lists, as well as planning documents, can be generated in a fraction of the time previously required. Finished price lists can be saved as InDesign documents and finishing touches can be added directly in a web browser via Contentserv's online InDesign Editor. Data output for online e-commerce portals, a product configurator, and special interchange formats for e-catalogs can also be prepared centrally before be- ing exported with a single command.
Workflow and rights management are centrally integrated to create processes and access rights in the system, control all pending actions and tasks, ensuring a significant increase inefficiency. Overall data maintenance, creation, and output processes are facilitated and accelerated.
Results
The Contentserv solution provided Vaillant with a consistent, centralized source for all product-related data, and an effective means to communicate that data effectively to its internal and external channels—whether online or in print. The PIM/DAM combination provided Vaillant with effective product communication, despite complex product variations and ongoing changes, through an intuitive workflow structuring of data.
The Contentserv solution provided enormous time and cost savings in the production of country-specific price lists and product catalogs. It also streamlined the exchange of current product data to multiple online channels and optimized multilingual data management for many countries and brands. Overall, it shortened Vaillant's time-to-market and reduced the overall cost of conducting a highly customized, data-intensive business.