Contentserv's all-in-one Product Experience Cloud for managing and personalizing product content
Standard
Manage products/articles/SKUs, variants and collections
Manage images, videos and files
Data onboarding via import rules
Data validation at import
Configurable data model
Classification & inheritance
List of values
Metadata management
Internationalization management
Configurable dashboard
Search portal
Active jobs management
Roles & permissions management
Excel import & export
Version history & management
Automated workflows
Bulk editing
Multidimensional variants
Product channel management
Smart documents
Translation manager
Channel previews
Channel-specific image conversion
Multichannel publishing & syndication
SAML 2.0 connector with single sign-on
Import & export mapping editor
Import & Export REST API
Download tracker
Data Quality
Taxonomy management
Table configurator
Grid editor
Visualization (gantt & calendar) planning
Task management (Product Lifecycle Management)
Proof reader
Business rules engine
Customizable JSON REST API
EXIF, IPTC and XMP support
Professional
Manage products/articles/SKUs, variants and collections
Manage images, videos and files
Data onboarding via import rules
Data validation at import
Configurable data model
Classification & inheritance
List of values
Metadata management
Localization
Configurable dashboard
Search portal
Active jobs management
Roles & permissions management
Excel import & export
Version history & management
Automated workflows
Bulk editing
Multidimensional variants
Product channel management
Smart documents
Translation management
Channel previews
Channel-specific image conversion
Multichannel publishing & syndication
SAML 2.0 connector with single sign-on
Import & export mapping editor
Import & Export REST API
Download tracker
Data Quality
Taxonomy management
Table configurator
Grid editor
Visualization (gantt & calendar) planning
Task management (Product Lifecycle Management)
Proof reader
Business rules engine
Customizable JSON REST API
EXIF, IPTC and XMP support
Enterprise
Manage products/articles/SKUs, variants and collections
Manage images, videos and files
Data onboarding via import rules
Data validation at import
Configurable data model
Classification & inheritance
List of values
Metadata management
Localization
Configurable dashboard
Search portal
Active jobs management
Roles & permissions management
Excel import & export
Version history & management
Automated workflows
Bulk editing
Multidimensional variants
Product channel management
Smart documents
Translation management
Channel previews
Channel-specific image conversion
Multichannel publishing & syndication
SAML 2.0 connector with single sign-on
Import & export mapping editor
Import & Export REST API
Download tracker
Data Quality
Taxonomy management
Table configurator
Grid editor
Visualization (gantt & calendar) planning
Task management (Product Lifecycle Management)
Proof reader
Business rules engine
Customizable JSON REST API
EXIF, IPTC and XMP support
Choose Contentserv with confidence: The security of your data is our highest priority
Contentserv is ISO 27001 certified, highlighting our commitment to maintaining the highest security levels for our customers' data, now and in the future. Our certification means that we can preventively identify any risks, mitigate them as quickly as possible, and be willing to have all information security policies and capabilities audited every three years.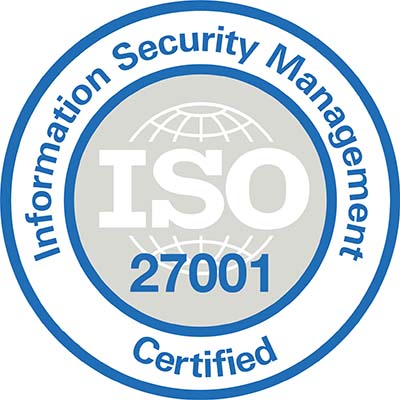 Worldwide availability – reliable and secure
Security
Your information is in safe hands. Our platform is reliable, secure and ISO/IEC 27001-certified to ensure optimal data protection. We're also EU GDPR compliant, because we believe in people having control over their personal data.
Scalability
Scale up and add more SKUs to your system as your brand grows. We'll make things easy for you and adapt to the unique needs of your business. Need a customized setup? No problem — we can offer that too.
Time-to-value
Save time and hit the ground running with our pre-configured, done-for-you solutions. With Contentserv, you don't have to set up protracted projects to get the software implemented and deployed. You can easily adapt it to your needs and go live quickly — an ROI win.
Training & support
We offer comprehensive training and support services to help you make the most of Contentserv. Our experts (partners & in-house gurus) will teach you to use our platform confidently and efficiently, making for a smooth learning curve. And if you need assistance, our stellar support team will jump in to help.
Cloud-based
Our end-to-end product experience management platform utilizes advanced cloud technology, allowing us to deliver a secure, highly scalable and easy-to-use infrastructure. Our cloud-based solutions are also hassle free: they don't require hardware and software maintenance or a dedicated IT team.
What is Master Data Management (MDM)?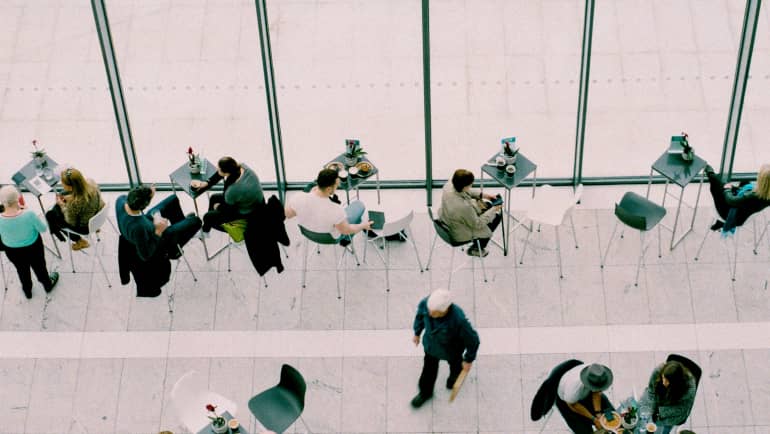 Reduce data duplication
Maximize efficiency and accuracy when consolidating critical data from multiple systems and sources into one central location to get a single view of master data by creating Golden Records.
Increase confidence in your data
Organize, define and implement policies, procedures and standards for your data to produce high-quality information that is valuable, relevant and timely.
Deliver valuable product experiences
Link product data to other data domains such as supplier, location, and even digital assets for a complete 360-degree view of information.