The lines between consumers' online and offline lives continue to blur as technology advances. According to Statista, consumers are increasingly using additional screens while watching TV: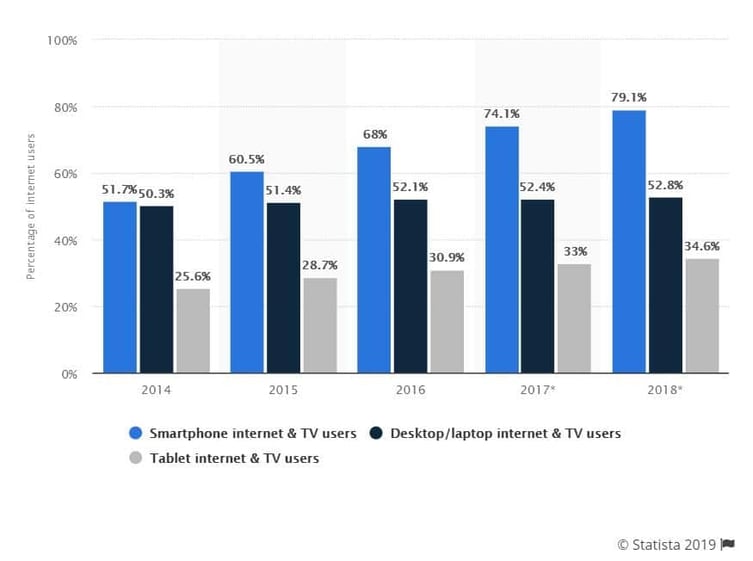 This new reality leaves brands with no other choice but to switch to omnichannel strategies, where consumers get the same experience whether they're on their desktop, mobile, a tablet, smart watch or using their voice-enabled assistant.
Omnichannel strategies differ from multichannel in that the former requires integration and unity among channels, while the latter employs a separate or siloed approach for each channel.
In an omnichannel approach, consumers are treated to a seamless, consistent and personalized experience at each touchpoint. This means they are enabled to continue their journey where they left it.
Why Walmart, Target and Home Depot rule omnichannel retailing
According to Internet Retailer 2019 Omnichannel Report, Walmart, Target and Home Depot scored the highest in omnichannel services.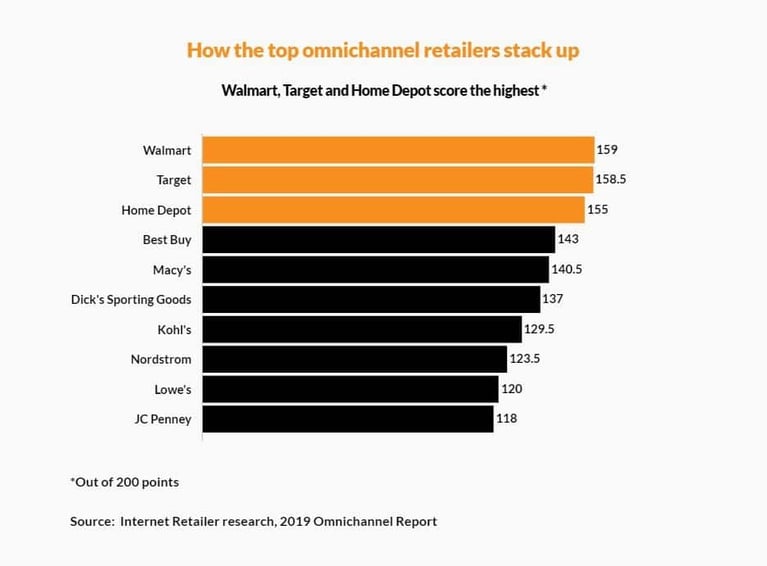 Walmart
In 2015, the giant retailer invested $1.2 billion to improve its store experience and digital capabilities. According to Walmart President and CEO Doug McMillon, "As we build out our e-commerce capabilities, we are deepening our digital relationships with our customers." This is a reaction to an Accenture study, which revealed that 45% of consumers want to receive real-time promotions on their smartphones or tablets while in-store. Unfortunately, only 28% of retailers deliver this service.
To capitalize on the opportunity, Walmart implemented geofencing technology, wherein they're alerted once a customer pulls up in their parking lot to pick up an online order. Using the Walmart app, a customer have access to simplified shopping, including locating items quickly, checking prices and accessing weekly ads and coupons.

Another way Walmart is competing and winning in omnichannel is by combining data from both their online and offline stores. They may currently be only second to Amazon as an online retailer, but Amazon is now playing catch up in the brick-and-mortar category. This gives Walmart an edge in personalizing shopping experiences. For more on Walmart's omnichannel activities, visit their Shopify profile.
Target
Target has a two-app strategy designed to provide customer convenience, whether they're shopping in-store, online or both. Just like Walmart, they also have a buy online, pickup in-store program, wherein not only can online orders be picked up from the store, but they can be brought out to a designated parking spot where customers are parked and loaded into their vehicle.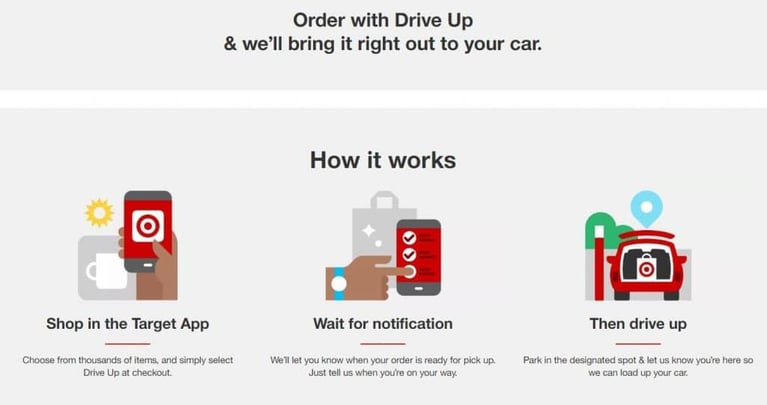 The second largest retailer in the US also offers flexible shopping models, including free shipping for all online orders, which customers nowadays consider as a basic service. This is their advantage over Walmart, which has a $35 free shipping threshold.
Target is also testing out their augmented reality (AR) capability through their Beauty Studio available in ten of their stores, as well as on their desktop and mobile sites. Through this feature, consumers can test how they will look with the products, as well as take advantage of concierge services such as advice and product recommendations.

Home Depot
It seems that most big box retailers offer what Home Depot offers, such as click-and-collect, ship-to-store, and ship-from-store, which caters to online orders directly from stores.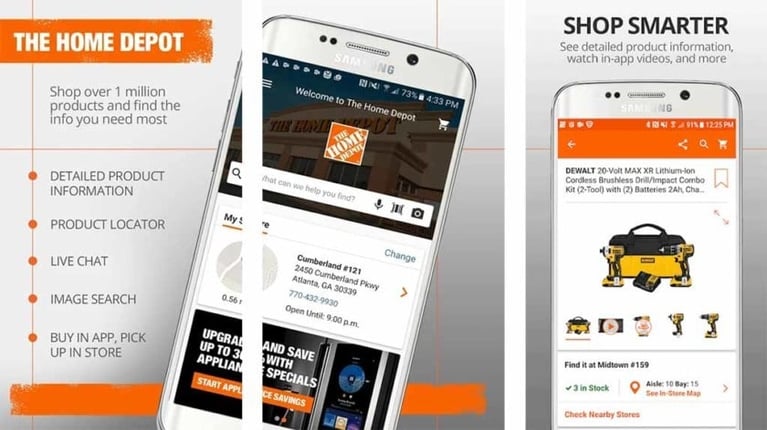 But the difference with Home Depot is their focus on big ticket items or "e-commerce unfriendly" products or items that consumers want to see and touch before purchasing. Part of their omnichannel strategy is luring customers in the store through in-store pickup, so their representatives can speak with customers, answer their questions, offer product demos and learn about their pain points.
According to Scott Spata, Vice President of Supply Chain Direct Fulfillment, "A high number of in-store transactions start online, where we can drive customers to the store armed with all the information they could need. Alternatively, they might want to see and touch a product in a showroom before ordering a specific size or color online. However the customer wants to transact, we'll make it happen on the back end."
In summary, leading big box retailers are leveraging technology in insight gathering and order fulfilment. One of these technologies is a product information management (PIM) solution, which consolidates data from multiple sources to enable businesses to have a single view of rich product data before publishing across their sales channels.
In an age where product returns are high, it's a must for businesses to have a solution that helps them ensure that only accurate, complete, consistent and up-to-date product information reaches their consumers.