When people say "omnichannel is dead", they could be referring to its earlier form in which the concept of having a seamless physical and digital shop was still somewhat abstract. Meaning, back then businesses went ahead and bombarded consumers with a variety of engagement and shopping options for ubiquity -- a.k.a app creation social media strategy -- without substantial consumer insight.
But as data, which has captured consumer behavior, accumulate and technologies such as AR and AI progress, omnichannel is transforming from a channel-centric into a truly customer-centric activity, where technologies are employed strategically or according to the revealed and expressed consumer behaviors and expectations across channels.
Why filter out the noise and pursue omnichannel maturity? Because as revealed by a study of 46,000 shoppers, today's as well as tomorrow's consumers are omnichannel shoppers:
7% Online-only

20% Store-only

73% Multiple channel or omnichannel
When consumers are married to their screens
… it's an invitation for you to treat them to great content and a remarkable shopping experience.
As consumer screen time increases (79% report an increase in the past five years), so do your communication and engagement opportunities. You can even talk to consumers (and vice versa) the moment they wake up, as according to TechTimes, 46% check their phones before getting out of bed.
What's more, you can communicate with them not just through one device, not just two, but several, because switching between at least three devices is the daily batting average of 90% of consumers.
Because of this trend, 84% of marketers believe that having a comprehensive cross-device strategy is now a must in order to successfully convert these consumers into customers.
Here are other notable screen time (particularly smartphone and shopping-related) numbers:
One actionable insight from these numbers for store owners is Wi-Fi provision. Why? For today's smartphone addicted generation it should be a basic provision, plus with great content, you could actually leverage your visitors' phones as your savviest sales associate. Also, according to a Displaydata/Planet Retail RNG report, nearly half of consumers (42%) tag lack of in-store Wi-Fi as poor experience.
When consumers are showing you where the money is
… they're willing to give it to you in exchange for something.
What's great about today's consumers is how proactive they are in letting brands know -- and the rest of the world, too -- how upset or pleased they are with an experience.
And it's usually companies with omnichannel strategies that please consumers. According to V12, these companies enjoy:
Retention -

89% of customers are retained by companies with omnichannel customer engagement strategies

Loyalty -

51% will be loyal to retailers with consistent service and experience
The survey also asked consumers,
"Do you notice when you get a different experience from the same retailer when you shop with them through different ways, for example, either between online and in-store, between stores or between a call center and store?"
And 61% said that they do.
So, aside from consistency, what are consumers asking for? As per BRP some of the most common items in the omnichannel shopper wish list include:
62% availability of product reviews and ratings

64% recognition and personalization based on saved purchase history and personal preferences

73% ability to track orders across touch points

68% automated returns process
Delivery and pickup options are also popular:
A preview of the omnichannel of the future with AR and AI-voice
Perhaps it's more accurate to say that omnichannel is "evolving" rather than it's "evolved", because new and innovative ways to shop will be introduced to the market as technology progresses.
A recent example is Honda's Dream Drive program, in which drivers are encouraged to use the car's connected dashboard not just to navigate, get entertained, but also make purchases. To pull this off, Honda is partnering with various retailers and content providers.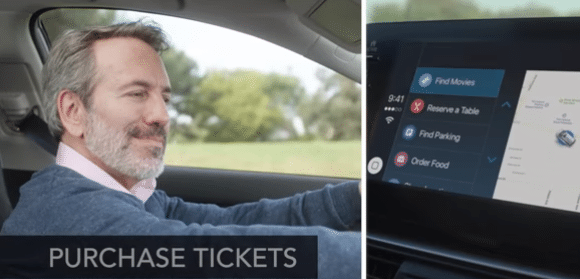 [Source: Honda]
AR
Augmented and virtual reality (AR/VR) is an emerging trillion dollar industry. Leading the way in the furniture industry is IKEA with its Place AR app:
[Source: IKEA]
Never before in history has furniture shopping been this fun, educational and convenient!
Mastercard is also getting in the AR shopping scene with physical trait recognition, instant information, personalized recommendations and secure and seamless payments offerings in-store using ODG's R-9 smartglasses.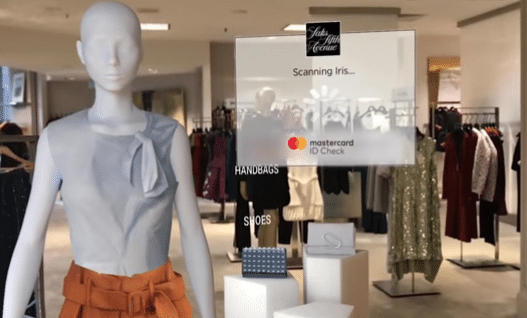 [Source: Mastercard]
The medical/education industry is also in on the game powered by Microsoft HoloLens. Learning anatomy will never be as engaging, safe, ethical and effective as with interactive holograms.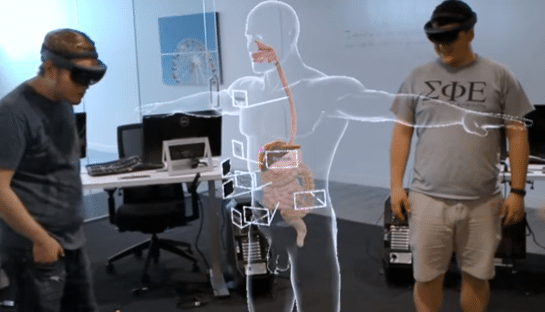 [Source: Case]
AI-Powered Voice Technology
This year, 2019, the voice recognition market is pegged at $601 million, but by 2022 it's projected to reach $40 billion. Still in their young days, Amazon Echo, Google Home and Apple HomePod are presently sitting, listening and learning in 32% of American homes. Pretty soon voice assistant technologies such as Amazon Alexa for Business, Microsoft Cortana Skills Kit for Enterprise, Google Assistant and IBM Watson Assistant would be a fixture in call centers, self-service systems and brick-and-mortar stores.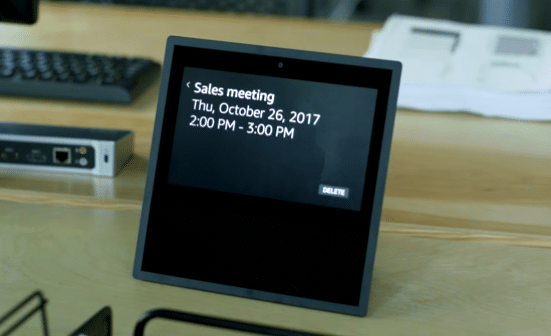 [Source: Amazon]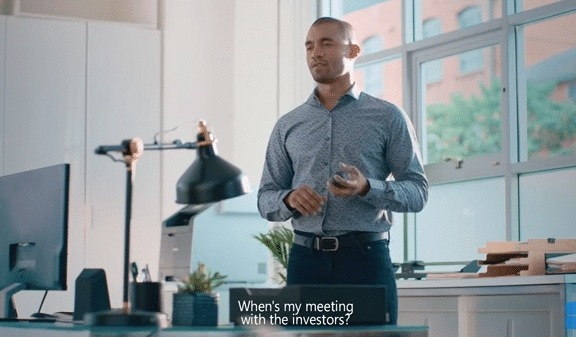 [Source: Microsoft]
Omnichannel customer experience is the future of retail and commerce. Perhaps it's time to kill off the idea that omnichannel will ever die, as evidenced by emerging technologies and their power to bring even the craziest ideas to life, and just focus on providing consumers with consistent A-grade offerings across all channels.