The PIM provider opens two new offices in Osaka and Singapore
Tokyo, Japan — May 17, 2023 — Contentserv, the leading provider of cloud-based PIM and PXM solutions, has opened new branches in Osaka and Singapore to not only meet the increasing demand in western Japan but also to expand its business in the fast-growing Asia-Pacific region. These additional bridgeheads will allow it to offer its Product Experience Cloud to a much broader market.
Since its establishment in 2017, the Japanese Contentserv subsidiary has been helping manufacturers, distributors, and retailers operating in the Asia-Pacific region master the challenges of product information management. Through its Product Experience Cloud (PXC), integrating Product Information Management (PIM) and Digital Asset Management (DAM), the company has steadily increased its number of customer cases, which include global business development and ecommerce implementation.
With the new offices in Osaka and Singapore, as well as a new office location in Tokyo, Contentserv aims to continue to strengthen its service capabilities to provide enhanced support to its existing customers while growing its customer base. Going forward, Contentserv will further promote business expansion in the Asian region, establishing a PXM user community that transcends national boundaries and creating opportunities for customers to share best practices and insights.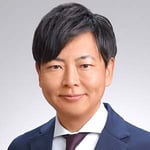 "The opening of the Osaka branch will be an opportunity to promote the concept of Product Experience Management (PXM) to Japanese companies in the western Japan region. We believe that we will be able to further enhance our presence by helping our clients expand their business in this region, which is home to many manufacturing companies with global operations," said Nobuaki Watanabe, Managing Director of Contentserv, Inc., Japan. "The opening of the Singapore branch is also an important milestone for our company as we aim to become the number one PXM company in Asia."
About Contentserv
For many marketers, IT, and global product teams, managing product information can feel like utter chaos. Data is siloed and scattered across systems and spreadsheets, wasting time and creating inconsistencies that hurt the customer experience.
Contentserv's Product Experience Cloud enables manufacturers, brand owners, and specialized retailers to manage and optimize product content more easily — through one easy-to-use cloud platform. With product content optimized, businesses and IT teams can spend less time-fighting fragmented data and more time focusing on delivering the rich, relevant, and emotional product experiences that enhance their brand and ultimately delight customers.
Media Contact
Petra Kiermeier
Director of Global Marketing Communications
pr@contentserv.com
T +49 8442 9253 800