Palo Alto, California — March 23, 2023 — Contentserv, the global Product Experience Cloud leader, announces its new service and support partnership with CSS Commerce, a leading US-based B2X software integrator. Both companies benefit from the synergies of the partnership. While CSS Commerce can extend its solution offering with Contentserv's Product Experience Cloud solution, the systems provider will be able to further expand its customer base in the US.
CSS Commerce is specialized in the consulting and implementation of e-commerce and digital business solutions serving the three pillars of online success: commerce, product search, and supply chain visibility. Working with leading midsize and enterprise manufacturing and distribution companies across the US on their digital transformation strategy, CSS Commerce offers valuable experience with a variety of product data management and e-commerce technologies, up-to-date e-business expertise, and a team of project and implementation experts.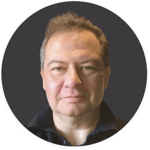 "We are excited to be working with Contentserv in the US. They have an unparalleled product reputation around the world and will be a difference maker for our clients. It is a viable solution that will only add to the bottom line for both manufacturers and distributors," says Rob Neumann, Chief Digital Officer at CSS Commerce.


As a new software integration partner CSS Commerce will support Contentserv's existing and new customers within the US market, involved in both project advisory and implementation.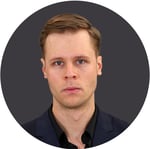 "I'm very much looking forward to working with CSS Commerce as the newest member in our partner network. The combination of its team's extensive data management experiences, our leading PIM and DAM solution, and the dynamic nature and expertise of both companies will make this a successful partnership for existing and new clients," comments Alexander Semrl, Managing Director of Contentserv Corp.

With this strategic partnership, both organizations aim to offer an award-winning PIM solution to US organizations to help them quickly achieve their data management goals and deliver personalized product experiences to their customers.
About CSS Commerce
CSS Commerce is a US-based Software Integrator working with manufacturers and distributors. The key sectors in which the company has long-term experience include manufacturing, distribution, retail, and services. The company operates in the US with a team of 100 IT professionals and advisors.
About Contentserv
Contentserv, a recognized technology leader, offers a solution to manufacturers, brand owners, and specialized retailers looking for an easy way to manage and optimize product content across channels and build groundbreaking, highly converting product experiences.
For many marketers, IT, and global product teams, managing product information can feel like utter chaos. Data is siloed and scattered across systems and spreadsheets, wasting time and creating inconsistencies that hurt the customer experience. Contentserv's Product Experience Cloud enables businesses to manage and optimize product content more easily — through one easy-to-use cloud platform. With product content optimized, businesses and IT teams can spend less time, fighting fragmented data and more time focusing on delivering rich, relevant, and emotional product experiences that enhance their brand and ultimately delight customers.
Media Contact
Ms. Maria Decetise
Marketing Manager, USA
Maria.Decetise@contentserv.com