Contentserv Academy -
here to help you succeed
Contenserv Academy provides you with access to comprehensive training specifically tailored to you with the right knowledge about our solution.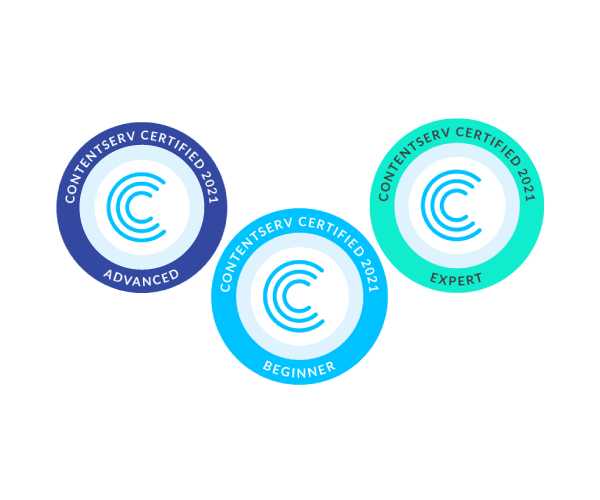 Relevant courses
A role-based approach allows Contentserv Academy to deliver training that is relevant for you. Select courses based on your function and level of expertise, as well as follow different learning paths to ensure you receive the knowledge necessary to succeed in your role.
Become an expert
Growing into an expert takes both time and guidance. Contentserv Academy certifications ensure that you successfully reach your goals and know exactly where you are on the road to becoming an expert.
Overall customer satisfaction
98% of our participants would recommend our training to their peers.
Even with some experience in developing projects, this training session shows easy ways of getting things done – very useful.
It was really well-prepared with proper examples and the main concepts were perfectly explained.
Very well-organized training. Good examples and concepts, explained very well by the trainer, who showed deep knowledge of the system. Good answers to the questions after the training.
Flexible training sessions designed for your needs
Contentserv Academy offers multiple ways to receive training and learn: offsite training, on-demand training, webinars and e-learning. You decide the best way for you to learn.
*Due to the COVID -19 pandemic, our upcoming inhouse events have been replaced by remote training sessions.