About Villeroy & Boch
Villeroy & Boch is an internationally renowned manufacturer of stylish and innovative lifestyle products related to the art of the table, kitchen, bathroom and wellness. The company operates 14 production facilities in over 125 countries and manages ten other brands, in addition to the Villeroy & Boch brand. With an annual turnover of 833 million Euros, they are one of the world's leading suppliers in the "bathroom and wellness" and "tableware" sectors not only in Europe but also in Asia and America, where its award-winning products are increasingly present.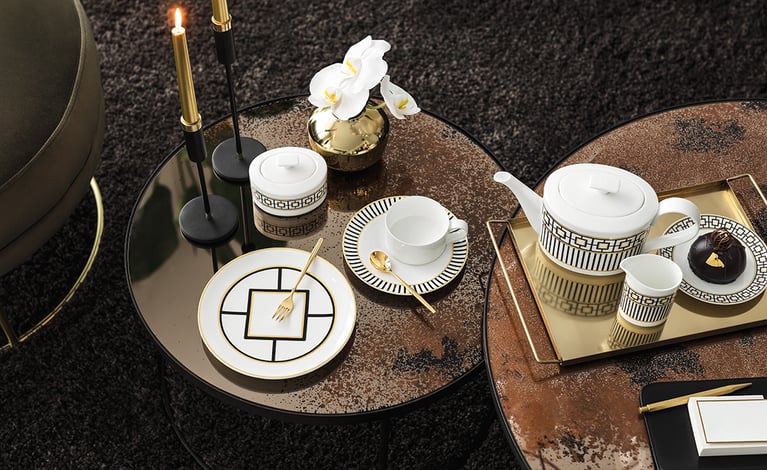 The challenge
Although Villeroy & Boch is a recognized leader in lifestyle products, their leadership team needed a solution to augment their digitalization strategy for their tableware portfolio. The intent was to better reach consumers across all online and offline channels as they progress through their purchase decision process. By presenting relevant products and offers to customers, at any touchpoint, Villeroy & Boch would improve its customer retention and turn its customers into brand ambassadors.
For Villeroy & Boch's digitalization strategy to be successful, all product content — including images, rich product information and attributes, and marketing information — needed to be up-to-date, localized and available for its online stores and marketplaces — worldwide.
"Villeroy & Boch has a wide variety of content that must be distributed on websites and e-commerce, marketplaces and in catalogs. The company has chosen Contentserv's Product Experience Cloud to improve the quality of product information and automate the transfer of this data to the appropriate channels," said Aline Mattes, Head of Pricing & Marketing Operations at Villeroy & Boch.
Requirements
Villeroy & Boch aimed to implement a comprehensive reference project starting with the company's Tableware division. The company's sales approach and product positioning are managed by an international team of sales and marketing professionals. In order for the team to work efficiently and streamline operations, they needed to have access to a unique source of information that could scale to provide them with a "single view" of approximately 15,000 products and 120,000 digital assets in the future.
Finally, Villeroy & Boch's legacy processes to push product content to their e-commerce sites were manually intensive, costly, and prone to errors that could easily impact customer loyalty and their overall brand perception. Therefore, the company needed to ensure that customers always received up-to-date, relevant and properly localized content regardless of the country or channel.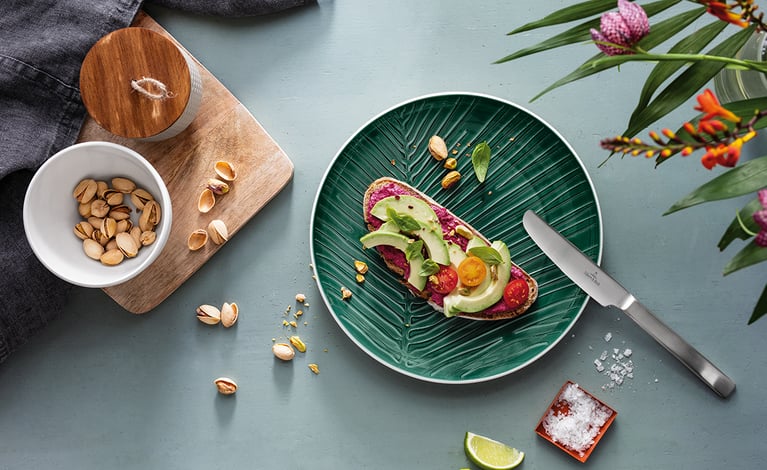 Implementation
Contentserv's all-in-one Product Experience Cloud formed the basis for the automation and consistent management of large volumes of data across channels. By synchronizing data from their SAP system and adding product descriptions, pricing, marketing texts, translations, technical datasheets, Villeroy & Boch established a sole source of product "truth" within their enterprise.
Villeroy & Boch started the project by setting the information architecture and data models as well as workflows to optimize existing processes. Then the focus shifted to product enrichment and adding a second integration point. The last phase targeted adding additional marketing attributes and covering new categories like Hotel & Restaurant or Sales. Furthermore, Villeroy & Boch sought to make PIM the central hub that would connect with e-commerce and content syndication platforms. To that effect, Magento and Typo 3 were integrated with the Contentserv PIM, as well as external partners and marketplaces like Galeries Lafayette and Otto. Furthermore, PIM leveraged a third-party connector to link the Salesforce Commerce Cloud to their own enterprise service bus (ESB) tool allowing Villeroy & Boch to further provide engaging personalized experiences to their customers.
Results
By using Contentserv's software, Villeroy & Boch is now able to optimally manage the product content for 17 online stores, as well as various partner stores and marketplaces like Otto and Galeries Lafayette, while managing effectively over seven languages. Contentserv's PIM manages centrally all Villeroy & Boch's product information and publishes it across all channels. Overall, the PIM provides an important competitive advantage by delivering high-quality content across all online and offline channels.
Villeroy & Boch has successfully utilized the standard export functionalities of Contentserv for the B2B side of their business, while using the Salesforce Commerce Cloud integration for D2C, specifically for the new US Webshop for tableware and dining. This allows them to exceed customer expectations by connecting shopping experiences with marketing, sales and service. Their D2C business has shown enormous growth rates that continue to be efficiently supported by Contentserv© solution.
Where time-to-market took typically months, it was reduced by 60% post PIM implementation.
"Today, thanks to Contentserv, product data is always up-to-date and available worldwide in more than seven languages"

Aline Mattes, Villeroy & Boch