About Betty Barclay
The Betty Barclay Group, based in Nußloch (near Heidelberg/Germany), is a family business that has been operating on the international fashion market for over 80 years. As one of the leading companies in women's wear, the Betty Barclay Group offers an extensive brand portfolio with the brands Betty Barclay, Betty & Co, Gil Bret, Vera Mont and Cartoon. The women's wear collections are complemented by licensed products such as perfume, eyewear, bags and shoes.
With an ever-growing number of brands to manage, as well as pressures to meet increasingly dynamic market requirements, the group sought a flexible and scalable solution that would streamline their processes, improve data quality and ensure brand consistency across all touchpoints. The company also aimed to increase revenue from both online and offline channels, all while providing consumers with enhanced shopping experiences.

The challenge
The internationally operating Betty Barclay Group has about 4,000 products with 31,000 variants as well as more than 100,000 digital assets to manage within the entire brand portfolio. They relied on their previous systems to feed product data directly into their shops – which lacked optimal quality and approval checks. This resulted in a process that was not only laborious and time-consuming, but also highly error-prone. Furthermore, the previous systems were not marketing optimized tools, and thus didn't allow Betty Barclay to support marketing processes or effectively manage digital assets. The group is active in 61 country markets - focus markets are Germany, Austria, Switzerland and the Netherlands and serves its customers via retail outlets, two online shops and multiple marketplaces, including About You, Zalando and Otto. These marketplaces each have unique requirements that must be met, and in addition, the company also wanted to re-launch its own e-commerce sites. All this prompted the company to seek a solution that would complement their pervious systems and help manage their product quality and marketing data challenges, as well as optimize their processes.
Requirements
The Betty Barclay Group needed a solution that would allow them to expand quickly and cost-effectively. Before this consideration the platform should support the following:
Provide a flexible and scalable data model
Establish a criteria-based approval process for data output
Enable product-specific control for marketplaces via Tradebyte
Automate references between Product Information Management (PIM) and Digital Asset Management (DAM)
Contentserv was chosen as the optimal platform to meet these requirements, and achieve the goal of improving data quality from the ERP, enriching it and then delivering it to the needed touchpoints. Using Contentserv's built-in Digital Asset Management (DAM) system, the Betty Barclay Group aimed to boost brand engagement and performance, promote their stationary retail channels and improve customer experiences.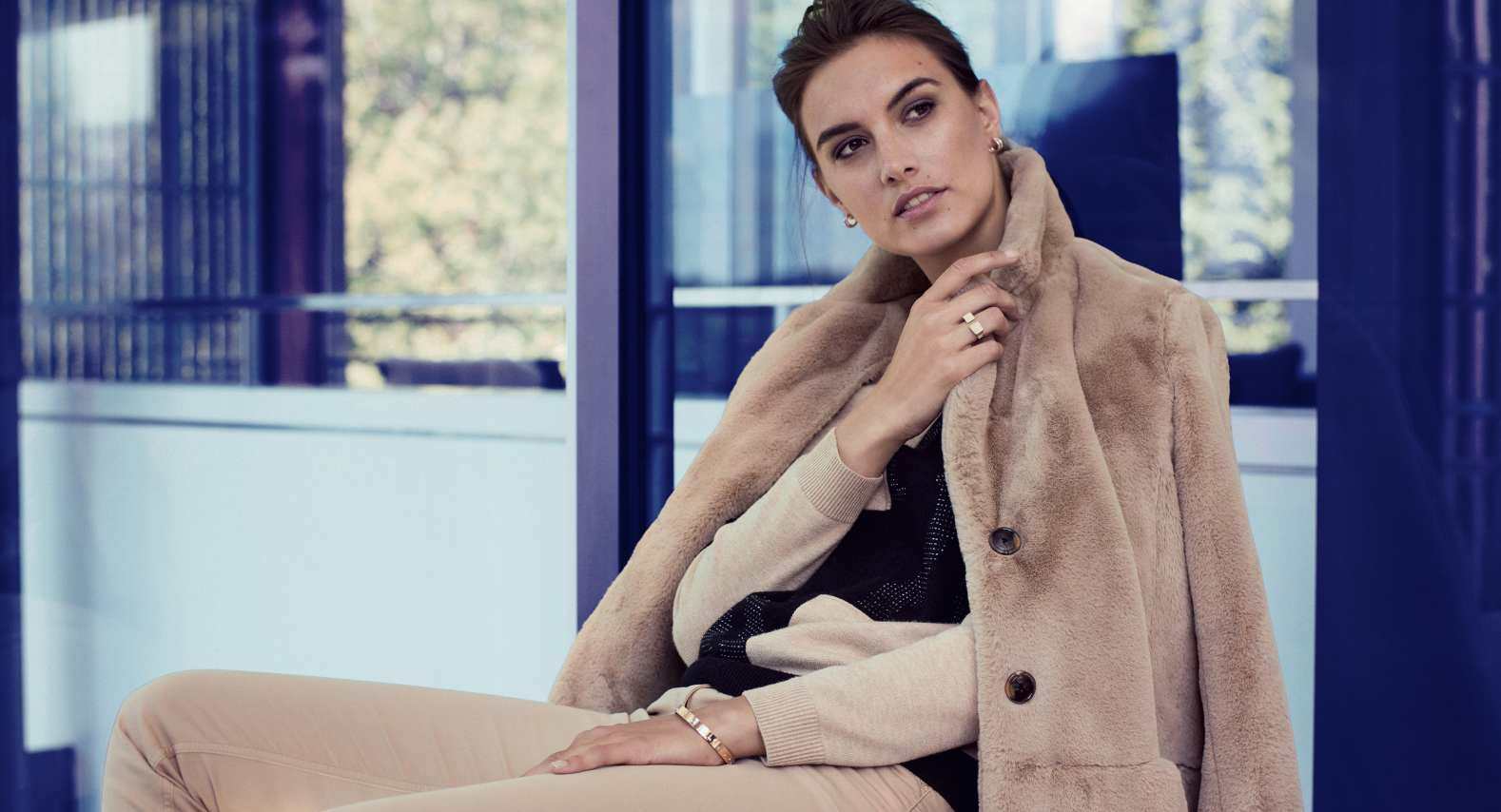 Implementation
In cooperation with the implementation partner hmmh and the team of the Betty Barclay Group, Contentserv collected and defined all requirements of the project. This included data and criteria-based release logic preparation, as well as defining individual module details. Once every criteria was determined, hmmh carried out the implementation, and Conterserv was tailored to meet all desired outcomes as the global solution for every Betty Barclay brand. It took only 11 months for the implementation to be completed. Today Contentserv makes it possible to import and export volumes of data in bulk as well as automatically enrich and deliver content to their desired channels. This means that the Betty Barclay Group is now able to easily import data into the system, apply the necessary data quality rules and enrich their product data. Once data is ready, Contentserv's connectors ensure that high-quality product data is delivered to their respective e-commerce site or marketplace.
Results
That Matter Shortly after implementation, Contentserv significantly reduced the group's error rate in data releases across all channels. Most importantly, Betty Barclay accelerated its time-to-market by doing away with manual releases, and instead relying on streamlined processes to automate product launches across their channels. Furthermore, Contentserv enabled product-specific control for the marketplaces via Tradebyte. Looking ahead, the company wants to bring even larger quantities of enriched product content to other distribution channels with the support of Contentserv.
"The PIM and DAM system of Contentserv serves the Betty Barclay Group as a basis for a consistent database and is an important component for the further development and optimization of our customer journey. The system offers us flexibility, speed and scalability to adapt to the dynamic conditions on the market and to further increase our turnover - in online as well as in stationary trade."

Betty Barclay Group